The world's biggest cryptocurrency by market value dropped as much as 7 percent on Thursday, taking it below the $7,500 mark to the lowest level on a closing basis since early February, according to data compiled by Bloomberg. The slide took the token's losses in 2018 to a whopping 48 percent, and other digital assets, including rivals Ripple and Litecoin, slumped more.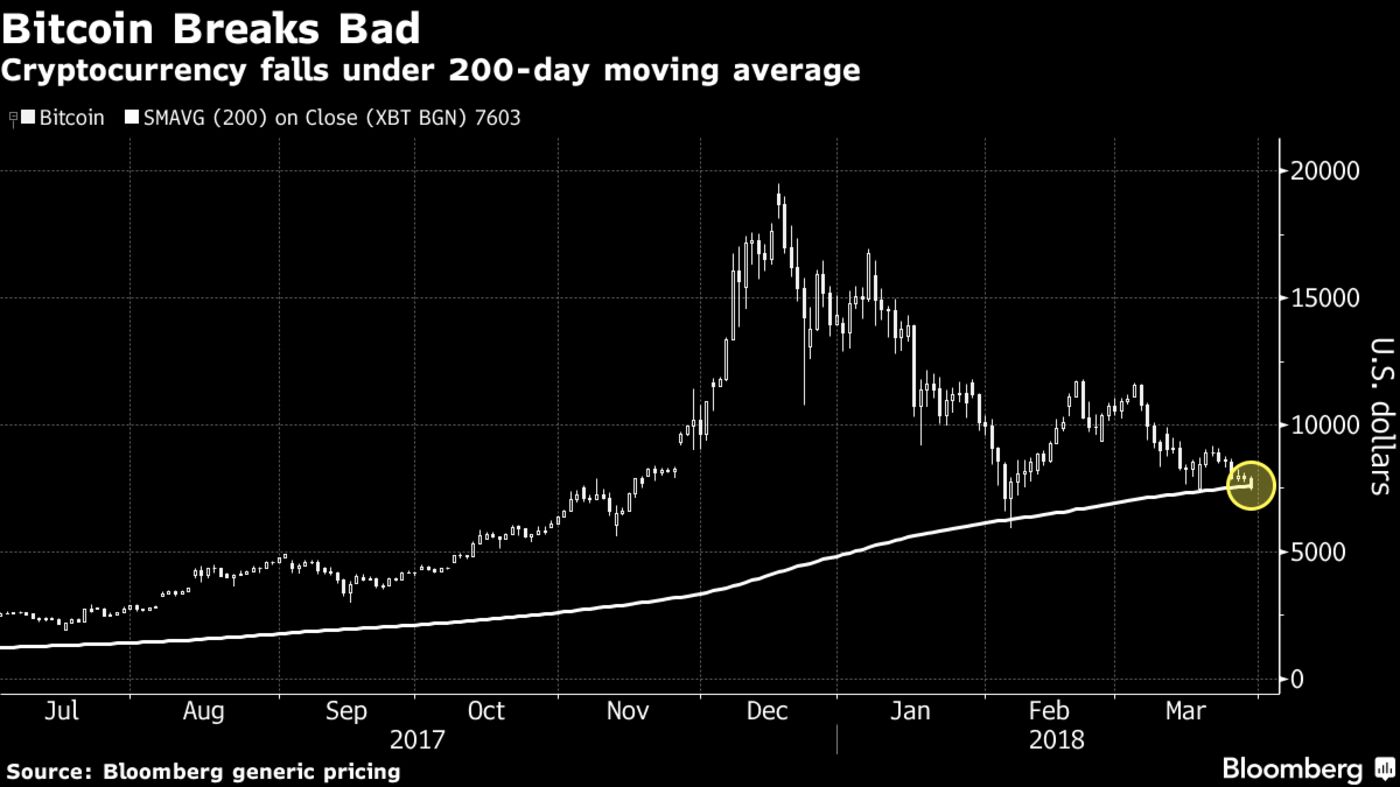 In addition, regulatory pressure is mounting in the cryptocurrency space, while major social media platforms are distancing themselves from the industry. Reddit Inc., a community hub popular in the crypto community, no longer accepts payments made in Bitcoin, while Twitter Inc. confirmed Monday that it's banning advertisements for initial coin offerings, joining Facebook and Google. 
Looming over the market are sales of Bitcoin held by the trustee of Mt Gox, the now-defunct Japanese exchange. The trustee sold about $400 million in Bitcoin and Bitcoin Cash in the last few months to reimburse the exchange's creditors, according to his recent report. The trustee had said that he will sell more of the cryptocurrency he holds. As of early March, he was sitting on more than $1 billion.
"Bitcoin is under selling pressure again and chances of its recovery are looking slim," Naeem Aslam, the chief market analyst at TF Global Markets, said in a note. It has "slid significantly, since the tech giants' ban on ICOs," he noted.
Bitcoin fell 6.2 percent to $7,413 as of 11:08 a.m. New York time. The 48 percent slump this year is its biggest quarterly decline since 2011. Keep in mind that Bitcoin rallied 1,400 percent last year.
Source: Bloomberg.