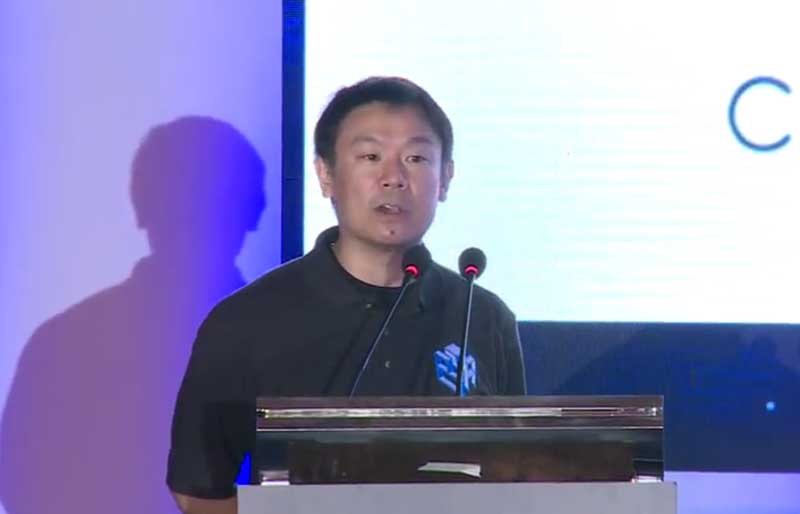 BlockApps, a startup focused on bringing the Etherium blockchain to enterprise companies, has announced the introduction of blockchain as a Service in China during the International Blockchain Week 2016 in Shanghai.
Blockchains are a technology for distributed ledgers that can be used to provide cryptographic proof-of-publish, digital signing and other capabilities. As a platform, a blockchain provides the scaffolding that makes cryptocurrencies such as Bitcoin and Ethereum valuable and enables smart contracts for numerous applications.
This move into China has been led by a partnership between BlockApps, Microsoft and 21Vianet Group, a China-based carrier-neutral Internet data center service provider.
"Until very recently, one major market has always been missing, and that changes today," said BlockApps Chief Executive Officer Victor Wong (above). "Now for the first time, Chinese developers will be able to access the same tools as blockchain developers around the world."
Since the initial announcement of BlockApps a year ago, in partnership with Microsoft and Cosensys, Wong says that more than 1,000 projects have been built on BaaS by more than 130 companies. Blockchain projects are reaching into sectors such as banking, insurance, legal, supply chain and healthcare.
Over the past year, specific blockchain-technology examples have been emerging: IBM Corp. and Wal-Mart Stores Inc. created a supply chain tracking blockchain, Mediachain Labs launched an image-attribution blockchain, Onchain and Alibaba joined to create a legal e-mail evidence trail blockchain and even more.
Designed for China
One big takeaway from Wong's announcement is that BlockApp's BaaS platform will not just run on Microsoft's cloud service Azure but will also run on all major China-based cloud services including Tencent Cloud, Aliyun Cloud and Wancloud. At its initial launch in 2015, BlockApps only ran on Microsoft Azure's BaaS – and it will continue to run there.
This expansion is global for BlockApps, but the foundation is Chinese. To do this, BlockApps worked with investors from Hong Kong, China and the U.S. led by Fenbushi Capital and the Wanxiang Group. According to Wong, this has led the company to land projects in  China, including pilot production systems from Minsheng Insurance, Wanxiang Smart City and Qianhai Smart City. [SiliconAngle]