Learn, have fun, build cool shit You can create a community post just like Viktor here.
Nine years after the first app store was launched, a majority of US consumers are downloading zero new apps per month on average. While consumers spend roughly 85 percent of their time using apps, a majority of this time is spent on just five different ones per person.
So, is building a native app still an option? How do you justify the price of development and the constant maintenance and updating? How will you know your app will be picked up by consumers and have positive ROI?
More and more, advice for SMEs suggests skipping native apps altogether and opting for in-browser experiences through Google or in-app experiences through WeChat in China.
Below, I'll go through the two major players at the forefront of mobile innovation and my predictions for the future.
The little Chinese messaging app
WeChat is dominating the Chinese market with 963 million monthly active users as of Q2 2017. To put that in perspective, Messenger only has a slight lead at 1.2 billion.
We've all heard stories of the app's ubiquity. Hail a taxi, make mobile payments, rent a bike, get food delivered, request a babysitter, get laundry picked up, and use a full suite of social media—all inside WeChat. A16z partner Connie Chan even described the messaging app as the "one app to rule them all."
So, how are many of these crazy-sounding features implemented? By using mini programs.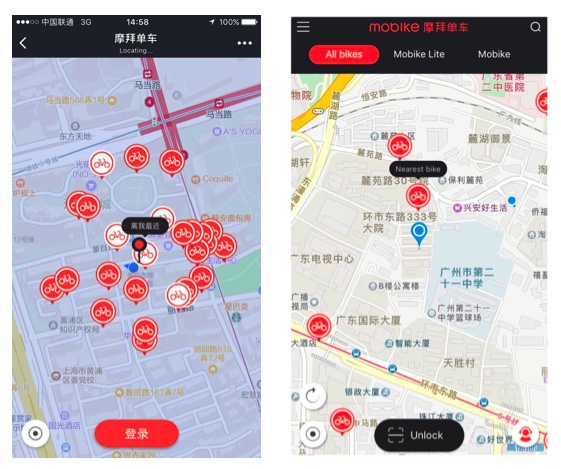 An extension of WeChat Official Accounts, new mini programs allow developers/merchants to reach an audience without having to worry about app downloads. Business owners can now reach the Chinese consumer instantly with high customization, easy coding, and integrated payment systems.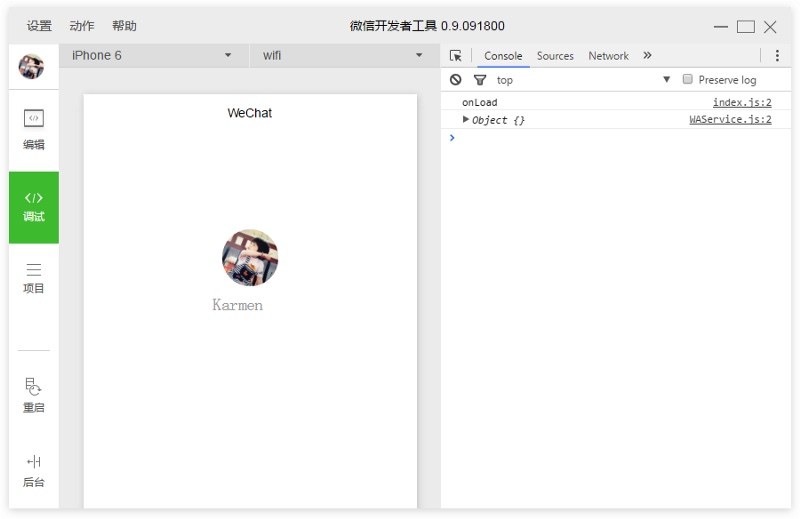 Tencent, WeChat's parent company, claims that mini programs drive higher purchasing conversion rates. This makes sense, as people are less likely to download a heavy and complicated app if there's a hassle-free mini-app available. The Wall Street Journal says WeChat could turn into "a one-stop app that users would rarely have to leave to use other mobile apps."
Users can access mini programs in three ways:
Scanning printed QR codes in the real world

Searching in WeChat

Sharing directly in chats
Ninety-two percent of Chinese mobile internet users choose to use mobile payment apps as their primary way to purchase (compared to 15.4 percent in the US). Mini programs will quickly become a tool for offline merchants to digitize their consumer base during purchase and keep them coming back.
By integrating a lot of functions into one app, the definition of virality has changed. Images, tweets, or videos are no longer the only things that can go viral; it can be businesses too.
Android Instant Apps
Google also launched Instant Apps, their own vision of running native Android apps instantly and without installation.
Some developers may already be familiar with Google's Progressive Web Apps (PWA) from back in 2015, which are basically just more optimized web apps.
Instant Apps are more interesting. With just a link, you'll be able to launch an app or a particular part of one. In Google's 2017 I/O conference, they showcased this with a parking meter app. Tapping the demo phone on the meter brought up the parking app immediately and allowed for the easy purchase of parking time with Android Pay.
You can find the seven steps to get started with Android Instant Apps here. The project does limit the app size to less than 4MB. But keep in mind that these are apps stored and executed entirely on Google's servers. Thanks, cloud computing!
Facebook Messenger
WeChat was once widely seen as a Facebook clone. But today, the difference in product innovation between them is astounding.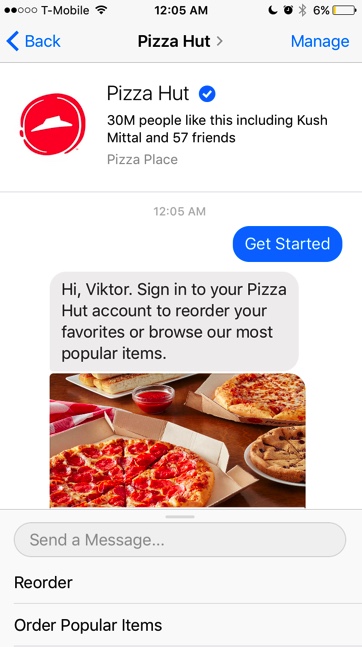 Above is a screenshot of Pizza Hut's Messenger in-app delivery service. Notice the bulky restrictive design?
For half a year, I built chatbots on top of this Messenger platform. But the lack of innovation in customization made many developers and myself lose interest.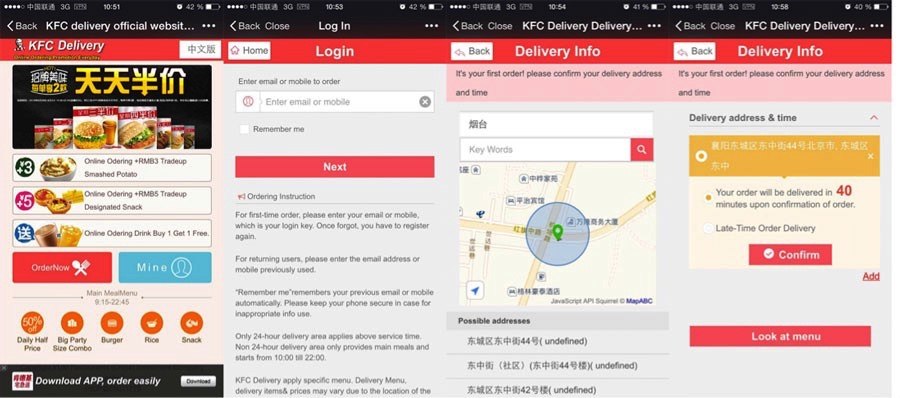 But what if Facebook added the same functionalities as WeChat? Simple payment-enabled frictionless applications within the most downloaded app in the world? This would be a game changer. Let's walk through some of the reasons why:
Facebook and Facebook Messenger are already the #1 and #2 most downloaded apps. This would enable a business to reach billions of devices instantly.

Facebook Messenger already has a tab for literally this use case, making upgrading from chatbots to mini programs much easier.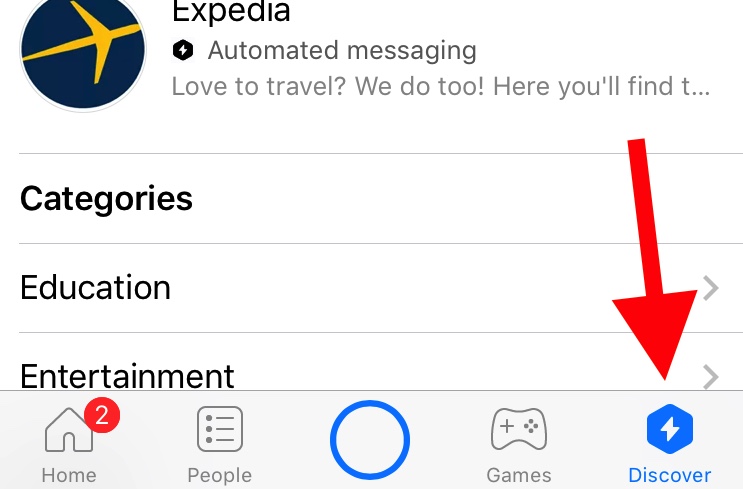 As more users and developers get attracted to the service, Facebook can command prices.

Data, data, and more data. This opens businesses up to a world of consumer purchases.

Facebook operates with an advertising business model. Increasing customer attention on an app means a one-to-one increase in revenues.

Apps can run from Facebook, Facebook Messenger, WhatsApp, and Instagram. These generalized cloud computing protocols are simple for Facebook to implement and will instantly make the social network the #1 development platform by scale.

Facebook already experimented with something similar, with Instant Games.
But is this feasible for Facebook? Well, what do Skype, Tesla, Airbnb, and Walmart have in common? All their mobile applications use React Native, a Facebook-built developer tool, to run on both iOS and Android.
That's right, Facebook built a framework to develop cross-platform native applications with one codebase a few years ago. Sounds surprisingly relevant.
In the near future, we'll see a race in the US market to adopt this future of business and consumer interaction. The most likely ones to succeed are (in order of likelihood):
Social networks: Snapchat, Twitter, and Facebook (Instagram, Messenger, etc.)

Current mobile operating systems: Apple (iOS) and Google (Android)

Any entrepreneur that understands where the future is heading and are acting on it
Meanwhile, the two companies/services that are currently leading the charge (Android and WeChat) will continue quietly building a framework to fully monopolize user attention.
"Innovate or die," they say.
This article was first published in Medium.