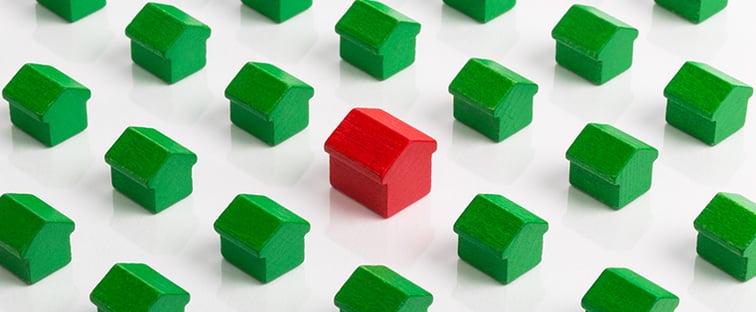 Most days, you are just trying to catch up to the current issues plaguing your agency, rather than the previous week's.
There's simply not enough time to think about the future.
The problem is that the future — including the time to sell or exit your firm — will be here before you know it. And you need to be thinking about this day years before it actually occurs.
In addition, opportunities to sell your agency or to buy another firm might occur unexpectedly, and you'll want to be ready for it. This is especially true for inbound firms. Agencies and holding companies are looking to up their analytics, conversion optimization, and demand generation capabilities as client interest in these areas increases.
Most owners are overly optimistic about how much their firms are worth, but they can begin to plan for and organize their agency for a higher valuation if the owner better understands what buyers look for in an acquisition deal. In the end, the added emphasis on your company's financial, productivity, and management creates a better agency — something you should always be working toward.
I spoke with David Tobin and Karl Skutski of The Tobin Group, a consulting firm that helps owners of agencies protect, enhance, and monetize business value, to find out what agency owners should be concerned about when thinking about planning their exit.
Acquisition Is About Growth
There are three main ways to grow an agency. Most firms experience organic growth by selling more or increasing the size of their existing client accounts. Others realize that they would be more successful by merging with another firm. And the third way to grow is through acquisition of another agency.
Agencies look to acquire a firm for a few main reasons:
They have the capacity to handle more new business.
They want to grow their top-line revenue, which they hope will translate to bottom-line profits.
They want to add a specific service or industry expertise.
They want to acquire a specific talent, such as sales, creative, or technical expertise.
They have the infrastructure in place, and the company would be more profitable with additional staff members to achieve "critical mass" (with the overhead load spread over more employees).
Most buyers aren't looking for a fixer-upper. They want to count on sustainable growth and a strong internal team they can merge with their own company.
7 Things to Consider When Preparing to Sell
The amount of due diligence has increased in recent years as companies look to lessen the risk of buying a firm. You need to be prepared to have every aspect of your company analyzed and inspected. The first step is making sure you have professionally reviewed financial reports, including P&L statements for the past three years and a current balance sheet. Valuations are driven by financials — there's no way around it.
Here are a few other important things buyers will be looking at when considering your firm for acquisition:
1) Profit Margin
Agencies should strive for 20% EBITDA (earnings before interest, taxes, depreciation, and amortization). This is after the owner(s) pay themselves fair market salaries. A profit margin that is too high — such as 30% — may mean that the firm is underinvesting in the company.
2) Growth Rate
Agencies should be growing organically year to year. They don't need to double the size of the company, but they should show sustainable growth percentages. Buyers like consistency.
3) Senior Management
Buyers want to know that the senior leaders of the organization can continue to run the business well and are committed to the organization when the owner transitions out of the company.
"If you are going to sell your firm, you want to demonstrate that it's not dependent on the owner," Tobin said. "It's hard to command the right price if the buyer is concerned that business will not persist."
4) Client Concentration
Having a blue-chip client is great for your agency, but if a single brand accounts for more than 20% to 25% of your revenue, buyers will see this as a risk.
5) Positioning & Branding
A firm well-known in the market for its expertise in a specific industry (such as healthcare or financial services) demographic (multicultural, millennials, baby boomers), tactic (inbound, mobile, conversion optimization), or other area is attractive to buyers. Agencies should invest in producing thought leadership, gaining speaking engagements, producing their own research, and garnering awards in their field.
"Do you really understand what you have to offer from a standpoint of your value proposition, how you differ from other firms, and your track record? You have to document your story and package it well," Skutski said.
6) Technology
Buyers are looking to increase or add strengths in specific technologies, such as marketing automation, to their agency's roster. This is about buyers being attracted to early adopters, those agencies who can fulfill growing demand and compete in pitches with strong case studies showcasing success.
7) Productivity
The agency should have clear KPIs for each department of the agency, and it should track productivity against the profitability of its work. How the agency manages workflows, project management, client satisfaction, and technology matters to buyers. If the average utilization rate of your billable non-management employees is below 75%, you should take a hard look at your business model and staffing. If your people are working hard, but you end up cutting time on client projects or overservicing (the bane of many an agency), you may want to consider investing in better time tracking, estimating, and project management tools.