Right from its launch, Google's new Pixel smartphones have gained some serious popularity across the globe. Whether it's the top-notch hardware or unique design, latest Android update, the phone is grabbing attention to a great extent. Now, do you know what exactly boosted the popularity of the smartphone? It was the exclusivity of features. Yes, the device comes with an amazing bunch of features that aren't available for any other devices (including Nexus).
However, do you think these fun goodies are enough to entice new customers and dismiss the lure of Apple's new iPhone 8, 8 plus or X? Day in day out, competition is getting hotter and in case if you are finding reasons why pixel 2 is better than iPhone, we will provide you some. iPhone fanboys, don't get me wrong but the Google smartphone has a few tricks up its sleeve that blows the iPhone out of the water.
Gush About the Camera
Both iPhone and Pixel 2 comprises of great cameras. I remember many of us were impressed with the Pixel XL last year, but Pixel 2 has proved the saying expect the unexpected. Several companies took a DxO test in order to find out which camera offers better results. With 12-megapixel sensor with f/1.8 aperture, dual pixel phase detection, OIS, and laser autofocus, Pixel 2 scored 98 while the iPhone 8 scored 94. This could happen because of Google's superiority in the software game.
Hey, Nice Phone!
We all are well aware regarding the fact that iphone 8 has carried the same design language over the past four generations with the exception of the removal of the headphone jack. While on the other hand, Pixel 2 has followed suit when it comes to removal of the 3.5mm jack. This makes it feel different from its predecessor. Due to its two-tone metallic and glass body, it seems to be unique and eye-catching. Moreover, pixel 2 happens to be lighter and compact than iphone 8/ 8 plus making it easier in terms of handling.
Don't Underestimate the Power of Google Assistant
I am sure you must have met Google assistant that gets easily activated by simply long- pressing the home button (or use a voice command or squeeze gesture). I personally find it like a genie. However, you don't require to rub the bottle right away.
Google Assistant isn't exclusive to the Pixel line of devices. It can also be found on other Android-based devices, smart speakers like the Google home, and even the iPhone. In addition to this, there are subtle facets of its API integrated into other aspects of the pixel 2 that are pretty cool, though. For example, now playing ambient display might seem surplus compared to everything else Assistant can do.
The real Achilles' heel of Google Assistant at the moment is Google lens. Many people don't understand its usefulness in their day to day lives yet. At Google I/O 2017, we saw that Lens could automatically connect to Wi-Fi simply by snapping a photo of a password.
Stereo speakers and sound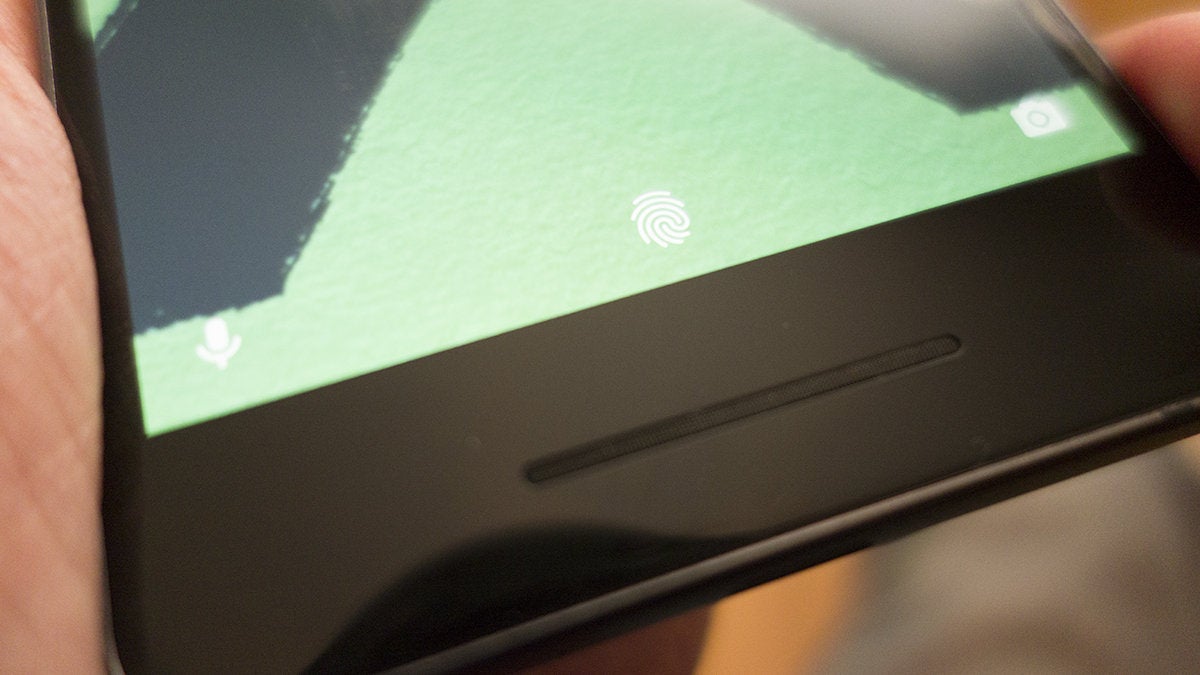 Like I said before both the phones have dispensed with the 3.5mm headphone jack in favor of Bluetooth and dongles, but Google compensated by adding front-facing stereo speakers to the Pixel 2. Besides, they are quite powerful and robust besting the iPhone 8 in clarity, separation, and just plain loudness. Moreover, it offers 25 volume 'steps' compared to the iphones 16, giving you a bit more precision over the audio output.
Pixel launcher

Coming onto the launcher that is specifically developed for simplicity and ease of use- yes I am talking about the pixel launcher. It doesn't sport any features to get excited about but its elegant design should be luring enough for the average users. Further, the swipe-up gesture helps in opening the app drawer and searching for apps become quite handy. Google search bar is replaced with a more eloquent Google logo on the top-left. And, apart from being user-friendly, I should say that it's easy on the battery too.
Damn the pixel is great!
Oops! I forget to mention something right, in the beginning, i.e. my experience of using 5.5 inches display after Galaxy S8. Pixel XL has been near to perfect as I was unable to adjust the phone in my pockets and clutch purses. Thankfully, Google decided to launch two sizes of its flagship device, the way Samsung and Apple have. As a tech-consuming individual, I appreciate that users are not asked to compromise on extra features like portrait mode and water resistance just because they aimed to spend less on the smaller version.
It's only been a few weeks with the Pixel 2 as my daily driver, but I'm thoroughly enamored. Being pocketable in size, it's a Google-designed smartphone with the power of Google's artificial intelligence presented in a way that's useful to anyone, regardless of technical expertise.
At last, the search giant did manage to pull one or two rabbits out of its hats.