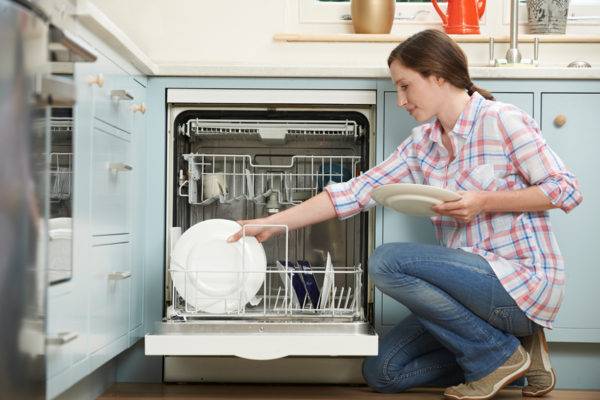 GE Appliances, a leader in Wi-Fi-connected appliance technology, just introduced another great innovation that promises to make tasks easier for owners.  GE dishwashers can now be integrated with Dash Replenishment,
allowing owners to never run out of dish detergent pods ever again.
The firm is "excited" to be the first to offer connected dishwashers with "Dash Replenishment reordering capability," says Cynthia Fanning, Vice President of Dishwasher Products at GE Appliances. "We know that families are using Dash Replenishment to simplify their lives, and we believe that this is one of the many ways our dishwashers will take the chore out of kitchen cleanup."
How your dishwashers connect to Amazon
To begin, owners can set up Dash Replenishment through the GE Kitchen app, using their Amazon accounts and choose the dish detergent pods they would like to automatically reorder.  They can enter how many pods they currently have during the initial setup.  The connected dishwasher then knows how many detergent pods are used by counting wash cycles. Once the supplies get low, the dishwasher can use Dash Replenishment to order more of the product needed, ensuring that owners will never have to worry about running out of them again.
Users can also adjust this program to fit their preferences.  So, for example, if they prefer to have more pods ordered when they have eight pods left, they can set the re-ordering level accordingly, through the GE Kitchen app.
GE Appliances already designed laundry products with this ability earlier this year, allowing owners to maintain a steady supply of liquid detergent and softener.  By adding the dishwasher product line, GE Appliances is leading the pack, as the first U.S. manufacturer to have multiple product lines with the Dash Replenishment feature.
"Dash Replenishment is all about making customers' lives easier and helping ensure they never run out of everyday essentials. With Dash Replenishment, customers can skip a trip to the store and simply depend on their GE dishwasher or washing machine to reorder dish detergent, laundry detergent and fabric softener the moment supplies run low – it's just that easy," says Daniel Rausch, Director of Amazon Devices. [Readwrite]